ezGLIDE® DISPOSABLE PATIENT TRANSFER SHEET
Offering a smooth, safe ride.
Reliability at the ready is necessary when it comes to transferring patients between services. That's exactly what these single-use transfer sheets offer.
Disposable and designed to reduce strain on backs, ezGLIDE also helps to minimize disease spread among patients, that doesn't come easily with transfer boards. Designed for healthcare professionals by urologist Dr. Stewart Sloan, ezGLIDE is one more way we strive to keep healthcare professionals safe.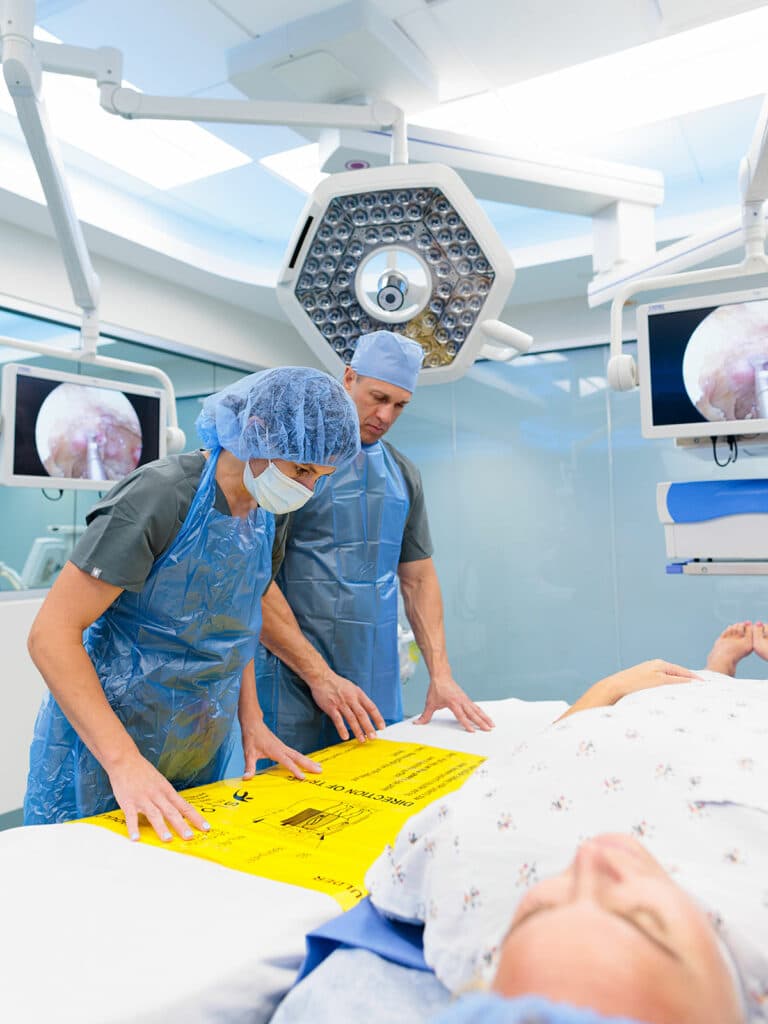 Patient Transfer Sheets 24″ X 30″
Wall Dispenser for TS-1100
Single-Packaged Patient Transfer Sheets 24″ X 30″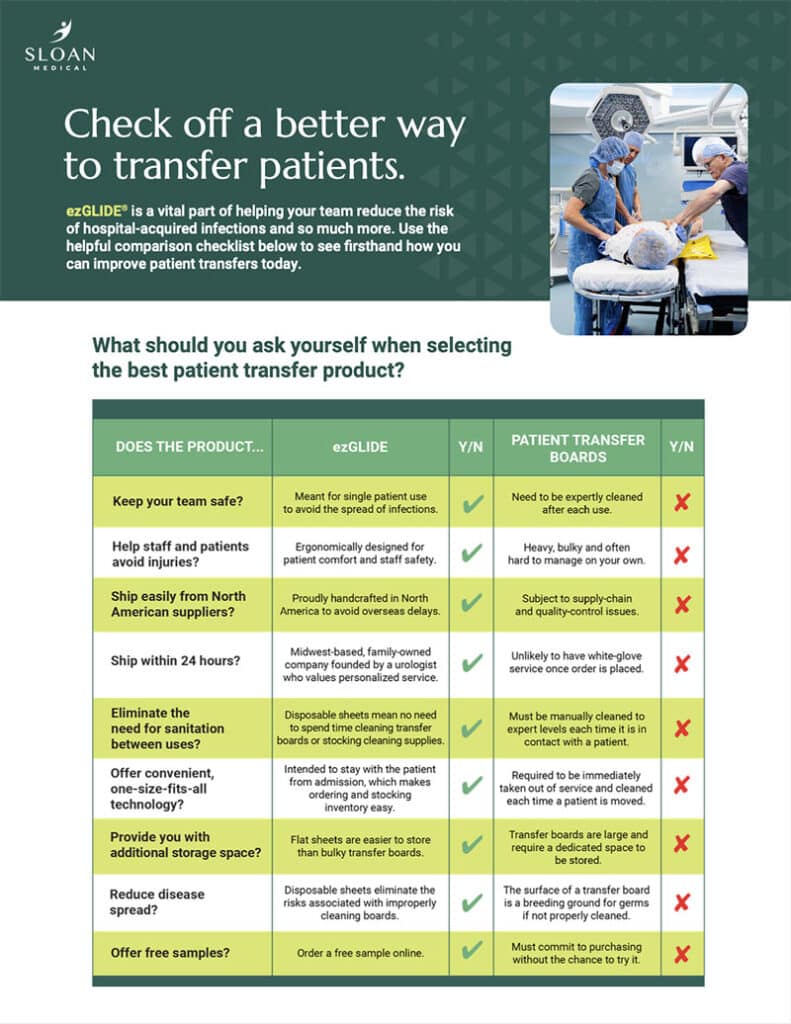 Is ezGLIDE right for you?
Use this easy guide to see if ezGLIDE is the right choice for your hospital, clinic, or practice. Sloan really gets it. You can tell they've personally experienced what it's like to be in the OR. Their products are a game-changer."